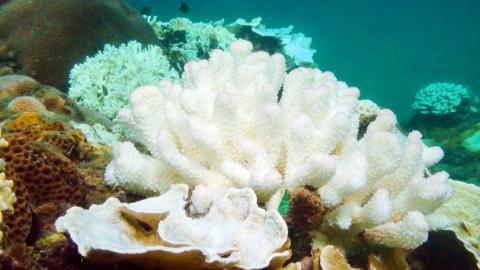 Coral reefs off the coast of Pingtung County near Kenting National Park have been hit by the worst coral bleaching in decades, Kenting National Park Headquarters said.
"This could be more severe than the bleaching that occurred during the 1998 El Nino event, because more coral died this time," conservation official Chen Jung-hsiang (陳榮祥) said.
Coral around the west side of the park's South Bay, particularly along a 3km stretch between the Ma-anshan Nuclear Power Plant and Maobitou Park (貓鼻頭公園), was the worst hit, Chen said, adding that 30 to 40 percent of the coral in the area has been affected.
more here....
http://www.taipeitimes.com/News/taiwan/archives/2016/07/29/2003652023